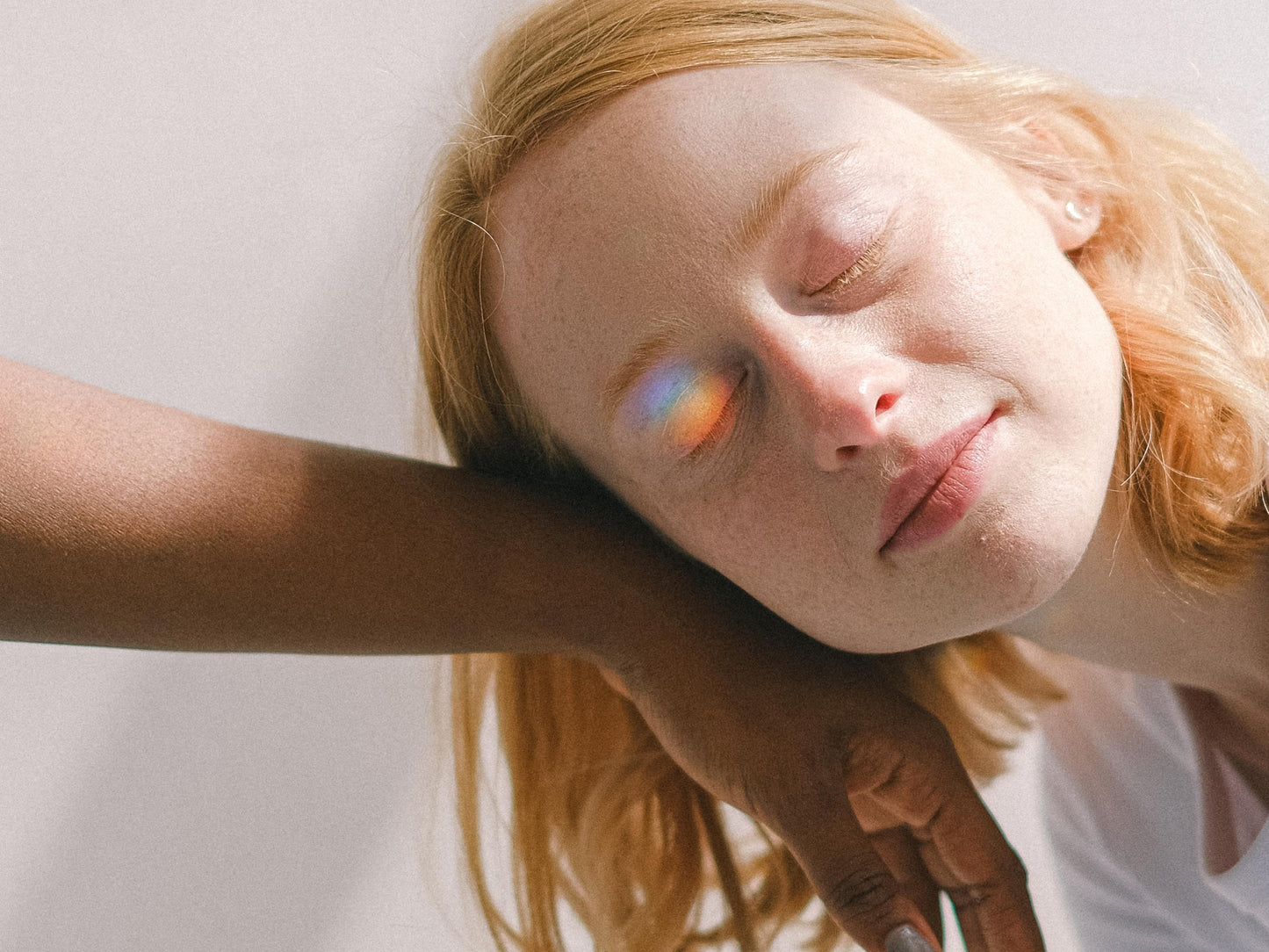 PEG-FREE BEAUTY: WHAT IT MEANS AND WHY IT'S GREAT FOR YOU
Have you ever peeked at the ingredient lists of beauty products while exploring the health and beauty aisles of your favorite cosmetic store? Probably not, if you're like the majority of people! Why would you want to? Well, it's certainly worth a look.
Now, if you're one of the curious few who've looked at the ingredient list on the back of a product, you'll note that it's very lengthy. It might be difficult to determine what is and is not safe. In this article, we'll be looking into PEGs and why PEG-free beauty is best for you.
What are polyethylene glycols (PEGs)?
The term PEG stands for polyethylene glycol. It is not a single chemical entity in and of itself, but rather a mixture of molecules, polymers that have been bound together. Polyethylene is the most often used type of plastic, and when coupled with glycol, it forms a viscous, sticky liquid.
PEGs (polyethylene glycols) are a class of petroleum-based compounds that are frequently used as the basis for cosmetic creams, gels, and lotions. They are mostly employed in cosmetic compositions to thicken them or as a solvent, softener, or moisture carrier. They are also employed as laxatives in medications.
PEGs are typically denoted by a number such as PEG-6 or PEG-100, which indicates the amount of ethylene glycol used in their construction. The lower the molecular weight, the more quickly and easily the skin absorbs it.
PEGs perform three functions in cosmetics: as emollients (which assist soften and lubricate the skin), as emulsifiers (which aid in the proper mixing of water and oil-based substances), and as vehicles for delivering other compounds deeper into the skin.
WHY PEG-FREE COSMETICS ARE BENEFICIAL TO YOUR SKIN
Consumer groups have paid little attention to polyethylene glycol compounds, but they should. The most critical fact regarding PEGs is that they enhance penetration to varying degrees depending on a range of conditions. These factors include the PEG's structure and molecular weight, the other chemical components in the recipe, and, most crucially, the skin's overall health.
PEGs of all sizes have the potential to penetrate damaged skin with a weakened barrier function. Therefore, if your skin is not in the best condition, it is critical to avoid cosmetics containing PEGs.
Here are three reasons to opt for PEG-free products:
If your skincare product has a lot of other bad ingredients, PEGs will make it easier for them to get down into your skin.
PEGs can change the surface tension of the skin, which can change the balance of moisture in the skin.
PEGs are not always pure, but they come with a lot of toxic impurities that can be bad for you the skin. While PEGs are considered safe, they are frequently polluted throughout the manufacturing process with carcinogens such as ethylene oxide and 1,4 dioxane.
Created by the oil and gas industry which has been known to cause harmful environmental effects
Ultimately, This is not a risk worth taking; instead, search for the components' polyethylene glycol' (PEG) or 'polypropylene glycol' (PPG) in your next skincare purchase.
Here at Simply Jellin, our PEG-free jelly masks are suitable for all skin types and is formulated with grade A components, such as amino acids, proteins, and peptides, that help your skin feel moisturized and soothed. 
You and your skin deserve the better alternative, the alternative of PEG Free Beauty~