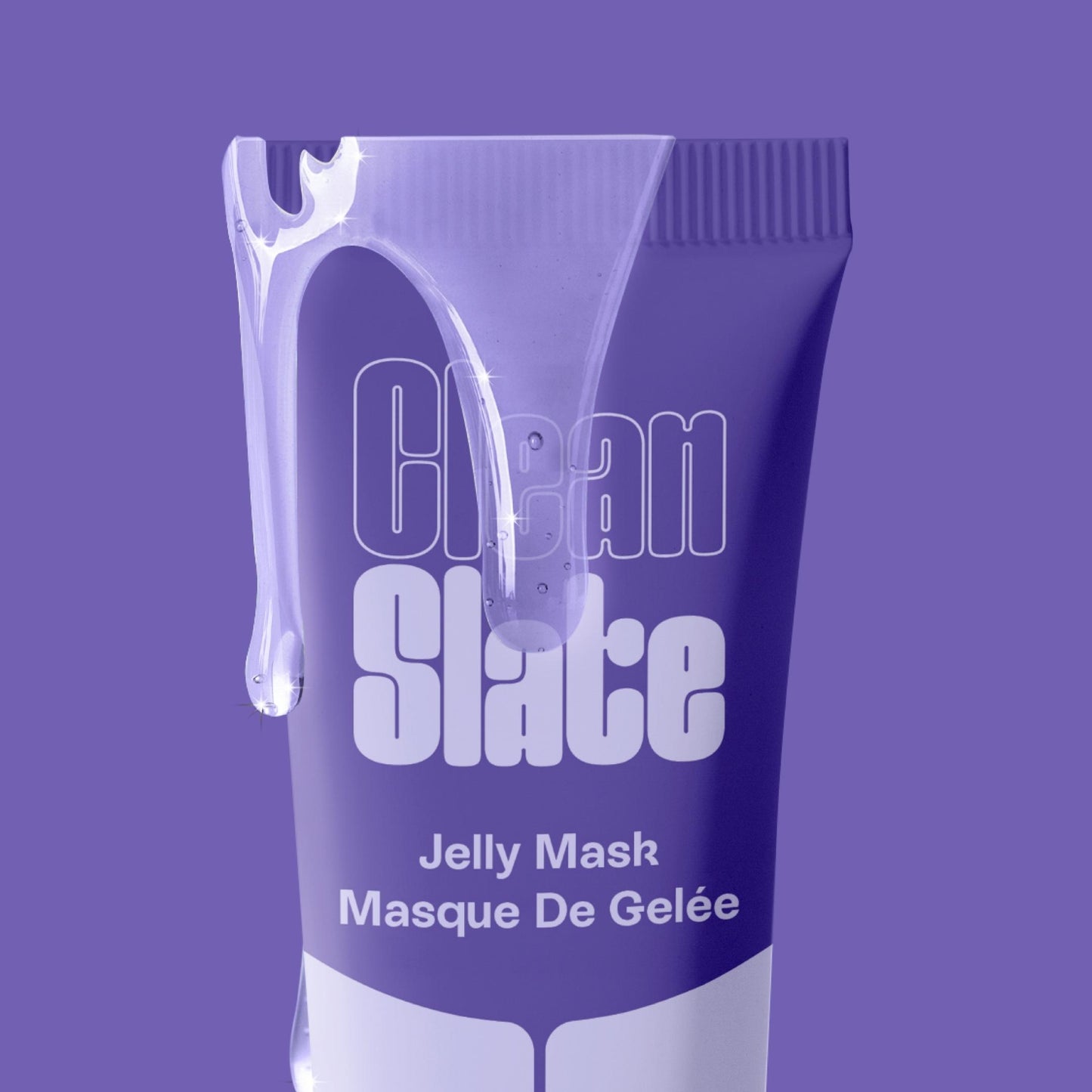 No Nasties, No Brainer.
No Parabens + No PEGs + No Exceptions
While working with our Korean laboratory, we performed intense R&D to formulate our products without Parabens, PEGs, and other toxic ingredients. This gives us a clean conscience in knowing our ingredients are free of hidden nasties found in traditional skincare.
For the positive impacts on our skin and the planet, we use plant derived ingredients wherever possible. In alignment with our future aspirations (and your peace of mind) we have chosen to formulate our products following the 'Clean and Planet Positive' at Sephora standard.
Below is a list of the heavy hitter ingredients included in each formula. We also share the nasties we're actively avoiding, and why.
Our Clean + Proven Ingredients
Allantoin

Allantoin is often used in scar creams, and is known for healing, soothing, and anti-irritating properties. Helps to heal wounds + skin irritations and stimulate growth of healthy tissue. Works to treat sunburns!
Aloe Barbadensis Leaf Extract

Aloe vera has 75 active phytochemicals found in this plant. Phytochemical's are natural chemical compounds that are produced by plants to help them grow and survive.
Aloe is packed with vitamins, minerals, enzymes, lipids, sugars, salicylic acids, and amino acids. Perfect for soothing and cooling the skin, reducing inflammation, and healing mild damage to the skin - an MVP by any standard!

EWG Score: 1-3
Betaine

Betaine is a mighty amino acid found in various hair and skincare products. Naturally occurring in the body and often plant-derived from sugar beet— Betaine is a humectant that helps the skin stay hydrated and plump.

EWG Score: 1
Centella Asiatica Extract

Centella Asiatica, also commonly known as "Gotu Kola" "Pennywort" "Wild Violet" or "Tiger Herb"

It is a botanical herb and tropical medicinal plant that usually grows in tropical swampy areas

Trusted as a medicinal herb for thousands of years in India, China, Sri Lanka, Nepal. It works to speeds healing, helping to prevent scarring and future blemishes
Hyaluronic Acid(s)

Each mask comes formulated with multiple weights of HA for increased absorption! Each mask comes packed with
Sodium Acetylated Hyaluronate
Hydrolyzed Hyaluronic Acid
Sodium Hyaluronate
EWG Score(s): 1
Niacinamide

Niacinamide helps build keratin, a type of protein that keeps your skin firm and healthy. It also is known to brighten dark spots and minimize the appearance of pores. Niacinamide works to actively reduces inflammation, which may help ease redness caused by eczema, acne, and other inflammatory skin conditions.
Polyglutamic Acid

Polyglutamic Acid (PGA) is known as a powerhouse ingredient that locks in hydration that lasts all day. Acting as a BFF, PGA works with Hyaluronic acid to Increases the benefits by 4X!
That's right; PGA + HA = Can hold up to 4000X its weight in hydration for your skin, making it the best duo for glowing, hydrated skin. Because these ingredients have different molecular weights, they can successfully treat oily and dry areas at the same time!

EWG Score: 1
Portulaca Oleracea

commonly known as purslane

The Portulaca oleracea extract serves as an antioxidant and offers skin-soothing benefits. It also contains peptides and humectants, leaving the skin looking "healthy and refreshed." Portulaca oleracea extract brightens skin tone and reduce skin damage caused by UV rays.

Sodium Hylauronate

Like hyaluronic acid, sodium hyaluronate is incredibly hydrating, but this form can penetrate deeper into the skin (meaning it will last longer)

It is recommended for people of all ages and skin types and is especially beneficial for those with dry or dehydrated skin.
Spirulina Platensis Powder

Spirulina is a complete protein, contains all the essential amino acids and omega-3 fatty acids, and is rich in many nutrients, including B vitamins and iron.
PEGs

PEG is the abbreviation of polyethylene glycol, which is not its own individual compound but a mixture of chemicals and polymers. Polyethylene is a common PLASTIC and when paired with glycol it transforms into a thick, sticky liquid.

Who the hell wants plastic in their skincare? Not us.
Petroleum/Petrochemicals

Roughly 80% of every barrel of oil is used to make gasoline, diesel, and jet fuel, with the rest going into petrochemical products that are used widely in cosmetics. (EW.)

Petrochemicals in beauty and personal care products are byproducts of the oil and gas industry in their attempt to make back lost profits from their declining industry.

We actively try to avoid using petrochemicals whenever and wherever necessary.
Additional Standards

No Animal Testing

No Parabens

No SLS

No SLES

No Silicones

No Phthalates

No Talc