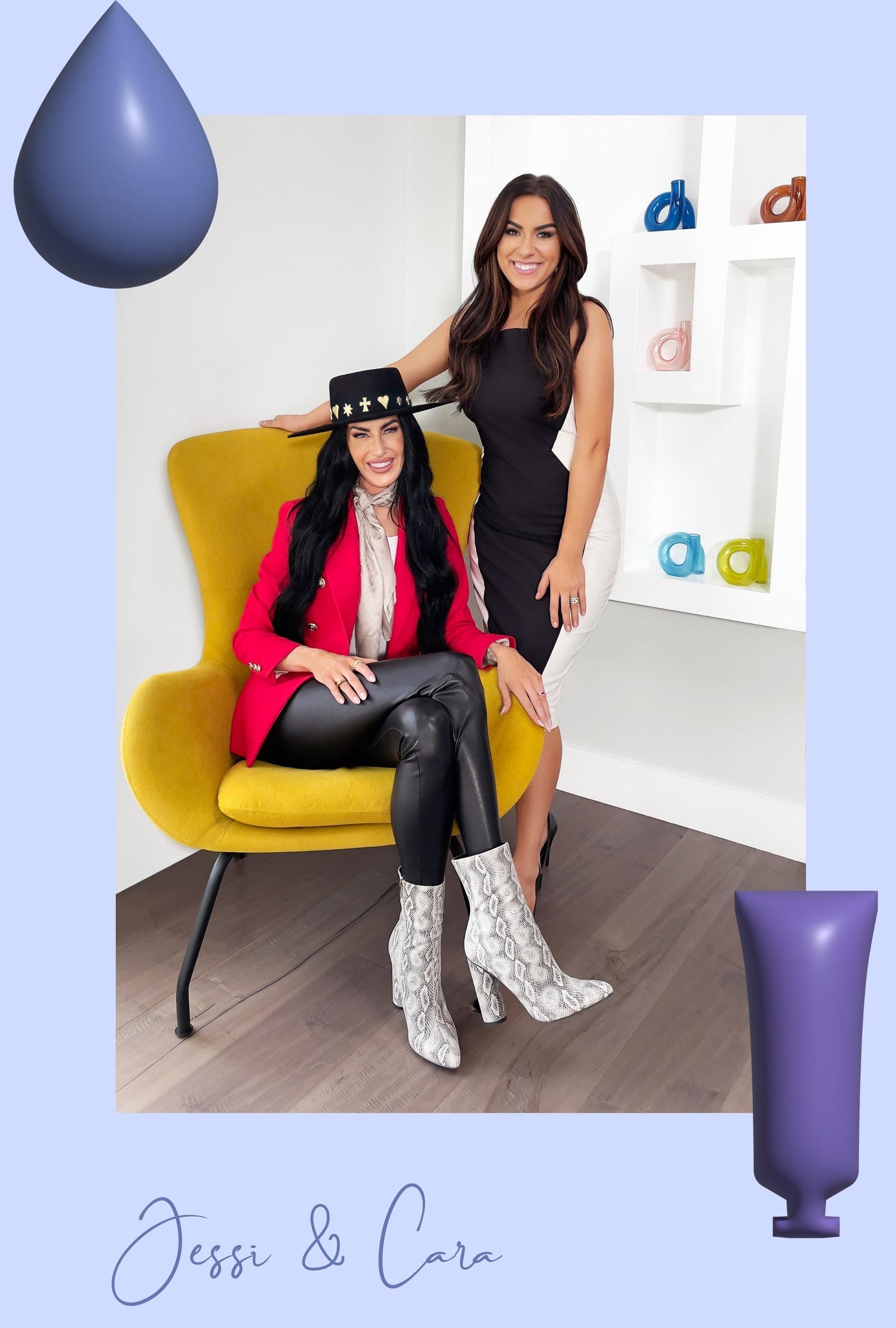 A Simple Intro
Hi! We're Jessi and Cara, the faces and hearts behind Simply Jellin. We aren't new to business - in fact - this is our second brand together and 4th business between us.
We've been in this fast-paced rat race for 20+ years combined and have learned how simplicity can be a powerful tool in the pursuit of balance and happiness.

We created Simply Jellin as 2 friends/colleagues who felt our lives were missing one huge component.
Sustainability..
We thought to ourselves " Shouldn't these brands take some responsibility in fixing this problem?" But in many ways,  we were also a part of the problem. The hustle and grind culture that made us run on 4 hours of sleep and grab a single use plastic bottle because it's more convenient and showers filled with single use plastic. Something needed to change.  We had a moment of forgetting that we have 2 homes; Our bodies & Our planet. A wise woman once said " When you know better, you do better."
That's how we created Simply Jellin. We're ready to be a part of positive change forward towards a new standard of living. A standard of sustainability for ourselves and our planet.
Frequently Asked Questions
What are Simply Jellin's goals for the future?

We're so glad you asked!

As a spunky couple of 'type A' entrepreneurs, you can rest assured that we have some incredible goals were working hard to achieve.

a) EWG certified
When you see the EWG VERIFIED™ mark on a product, you can be sure it's free from EWG's chemicals of concern and meets our strictest standards for your health. To work in alignment with this goal we have proactively listed the EWG ratings on our ingredient list!

b) Clean At Sephora

We want the world to have easy access to Simply Jellin, and we have a vision of seeing our tubes on the shelves at Sephora! When you see this clean seal, you can be assured that the product is formulated without specific ingredients that are known/suspected to be potentially harmful.

c) Give Back

Giving back is an integral part of building a community.

We are actively involved in ways we can give back to those who need it most whether that's with our time, financial contribution, or using our platform, we will be giving everything we can to positively impact .